1673 scholarships provided for the education of African children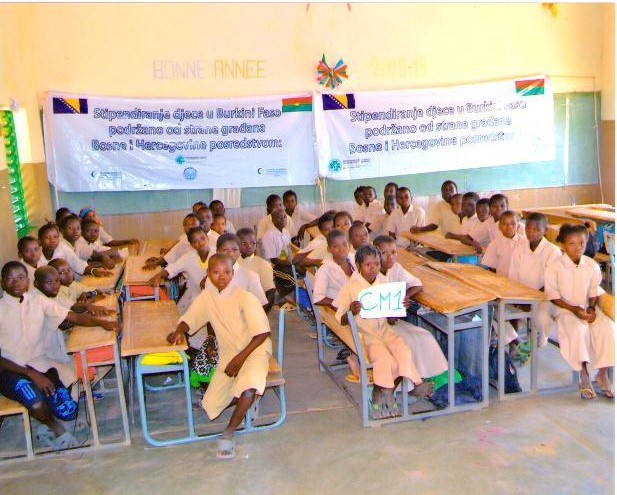 For the fifth year in a row, IFS-EMMAUS has been caring for the education of African children in Burkina Faso, a country known for being one of the five poorest countries in the world, in addition to poverty, illiteracy is one of the biggest problem.
Although the dusty benches of African schools do not show the strong advancement of this population, they do indeed mark a turning point in the childrens very poor response to school with a great desire for learning and education. Is it because of the poverty or conservative upbringing of past generations, that every year, schooling is poorer in a number of students.
With small renunciations of good people, this situation can change for the better. Thus, thanks to the activities we have been conducting since 2014, under the name TEST YOUR HUMANITY, "Help me finish the school," scholarships were provided to 1673 African children last year.
The fund has come into the hands of children who now have the opportunity to sit in classrooms, and in addition to knowledge and education, they are provided with a guaranteed meal and hope for a brighter future.   
As in previous years, the largest scholarship donors were Majlis of the Islamic Community of Srebrenik, Majlis of the Islamic Community of Gradacac, Student Association "Plavi Leptir" Sarajevo, Jammat Nur Han Zenica, and to a large extent, individuals, citizens of Bosnia and Herzegovina and the Bosnian diaspora were also engaged in collecting funds for scholarships.
In addition to scholarships last year, IFS-EMMAUS also sent the third container of humanitarian aid consisting of clothing and footwear, school supplies, textiles, and other necessities.
Besides to humanitarian aid, IFS-EMMAUS has provided education for 4,667 children in Gasma, Guesna, Tangseighin, and Goghin since 2014, which is a very large number considering the importance of their education and the impact on their lives.
We would like to thank everyone who participated in this activity and would like to mention that each donor will receive a letter of thanks from the child he/she .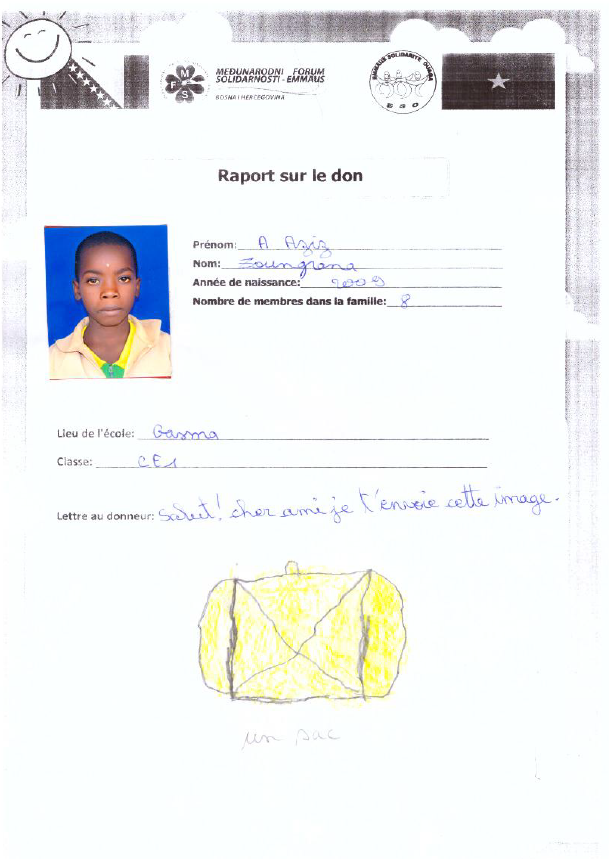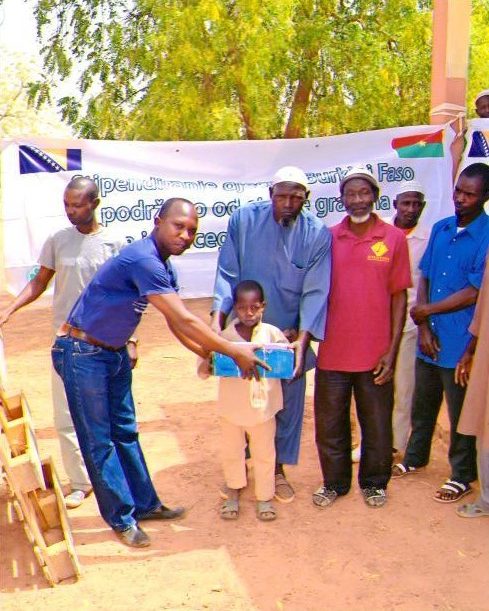 We continue our humanitarian action and all of you who wish to educate one or more children can deposit money into our transaction account. The amount of one scholarship per school year is only 30 BAM / 15 Euros.
Perhaps with your donation, you will be able to save one of these children from unsuccessful integrations that are badly reflected in Burkina Faso's local population in the far African continent.  
Purpose of payment: Burkina Faso Scholarship
Uni Credit Bank
3389002209384239
IBAN: BA39 3383002250449586
SWIFT CODE: UNCRBA 22
PayPal: donate@mfs-emmaus.ba