BUILDING A HOUSE FOR FAHRUDIN MUMINOVIC STARTED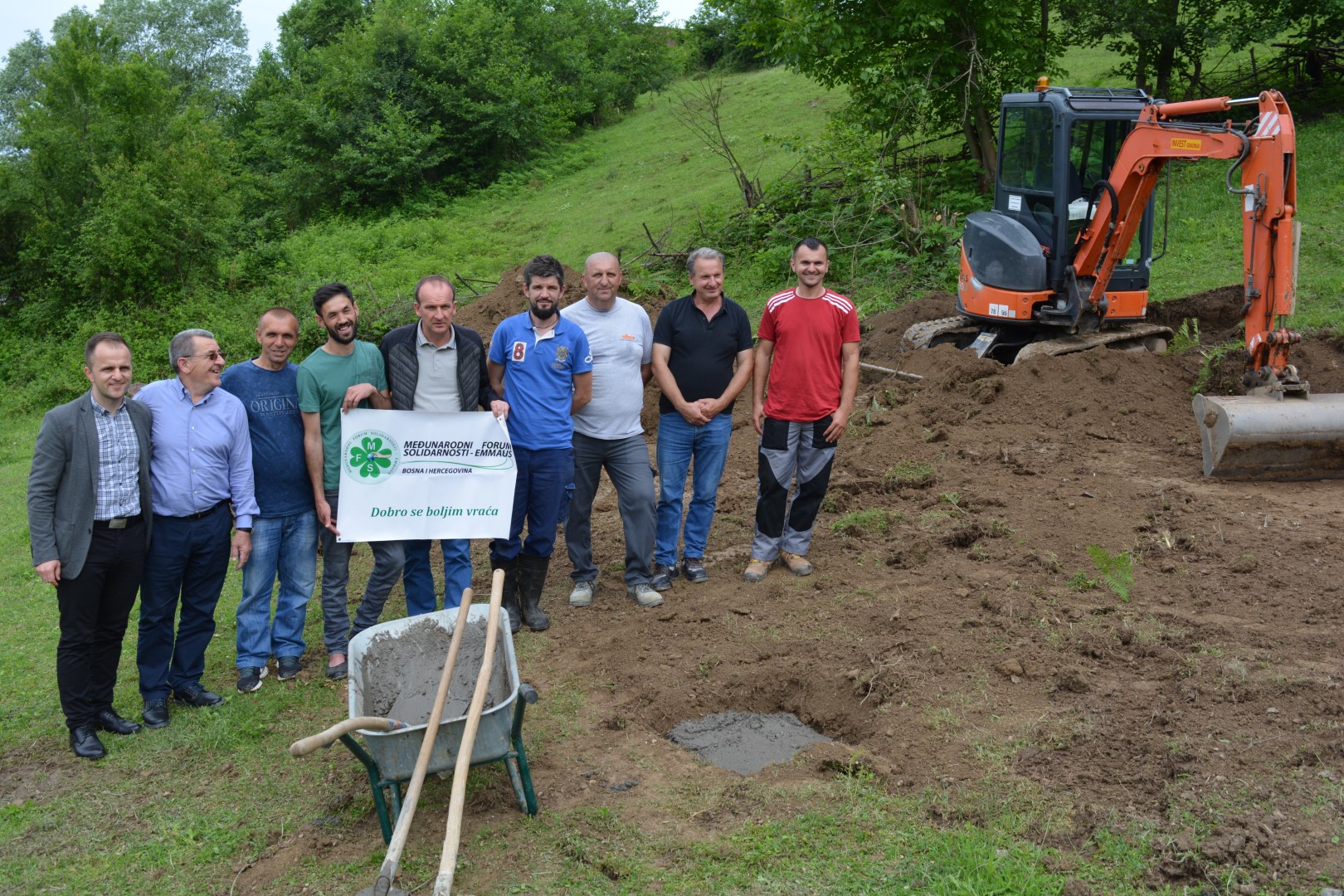 The story of Fahrudin Muminovic, who as a seven-year-old boy survived a shooting squad during the 1995 Srebrenica genocide, has attracted enormous attention from Bosnian public and aroused the strongest emotions in the country and across the diaspora.
Muminovic, who despite all things returned to his native village Urkovici near Bratunac, lived for years with his uncle Ramo Muminovic.
Immediately after his story was announced, an initiative was launched to build a house for Fahrudin, and among the first to respond was Federal Minister for Displaced Persons and Refugees Edin Ramic, who then visited Muminovici and promised support for the construction of the house as well as for the purchase of agricultural machinery.
These days, that story gets its specific epilogue. Since Muminovic's wish was to build a new house near the house of Fahrudin's uncle Ramo, it was necessary to buy a nearby plot. After this process was completed, the construction of a residential building began today.
The foundation stone was laid by Fahrudin along with IFS-EMMAUS Director Hamzalija Okanović.
"Today, on the third day of Eid-ul-Fitr we are laying the groundwork for a new house for Fahrudin Muminovic. The construction of the house is a continuation of our good cooperation with the Ministry, which previously provided agricultural machinery for Fahrudin's family. If there is a description of people who deserve support, it is young people like him who, despite their greatest fears, have returned to their land, guarding their estates and their pride that is visible even after the greatest ordeals of life, "said Okanovic.
"I cannot describe the happiness I currently feel. I have long dreamed of this moment. I thank all those who have decided to help, especially Minister Ramić, IFS-EMMAUS and the workers who will work at home, "said Muminović, flooded with emotions.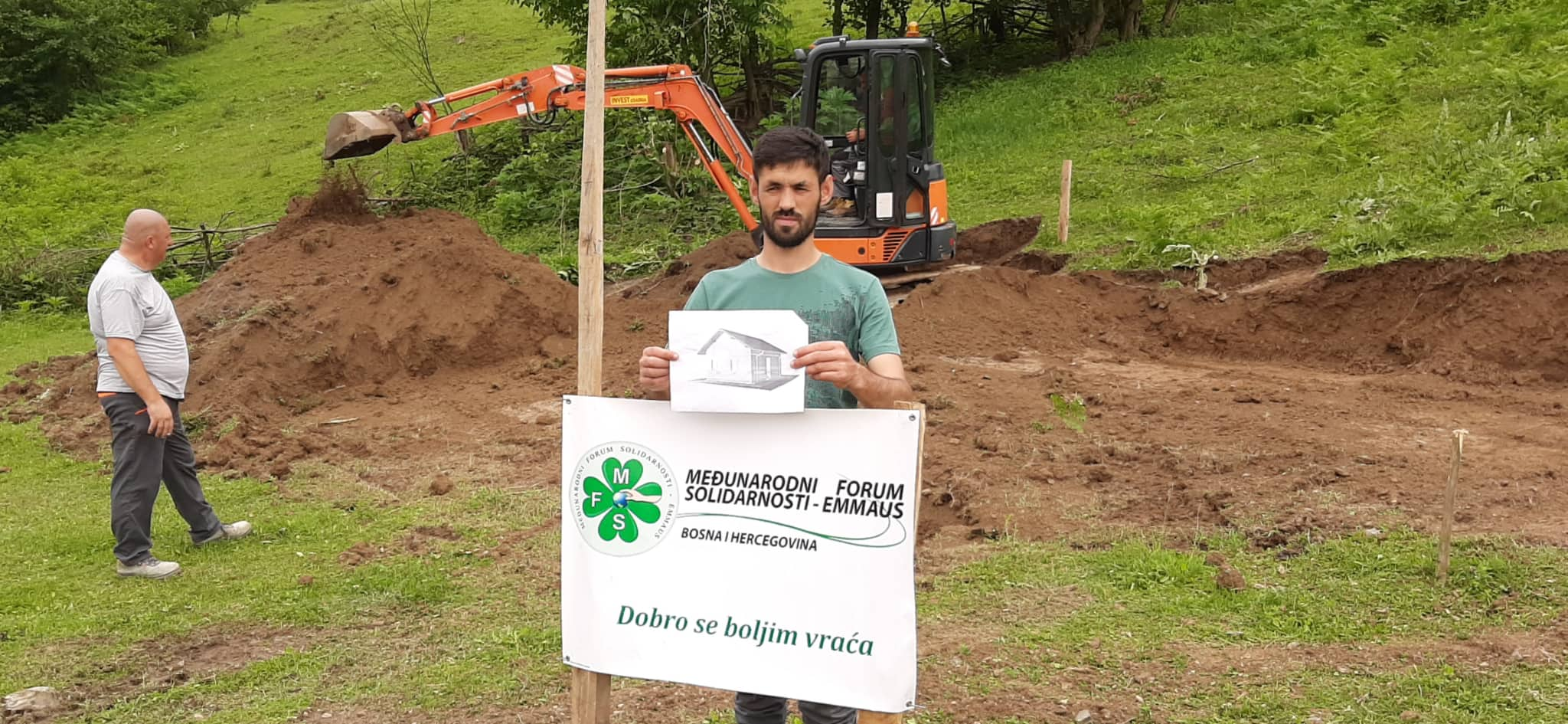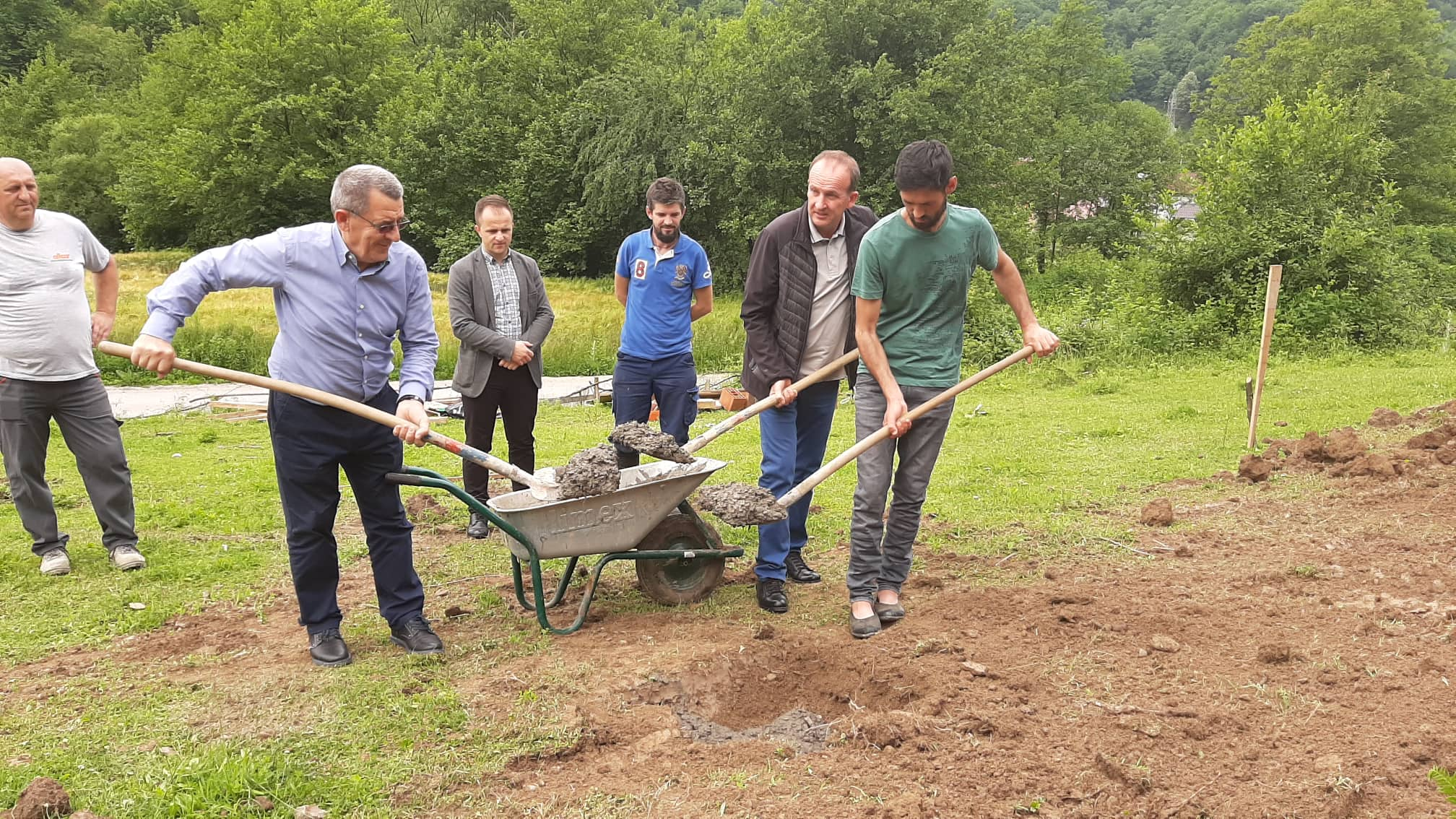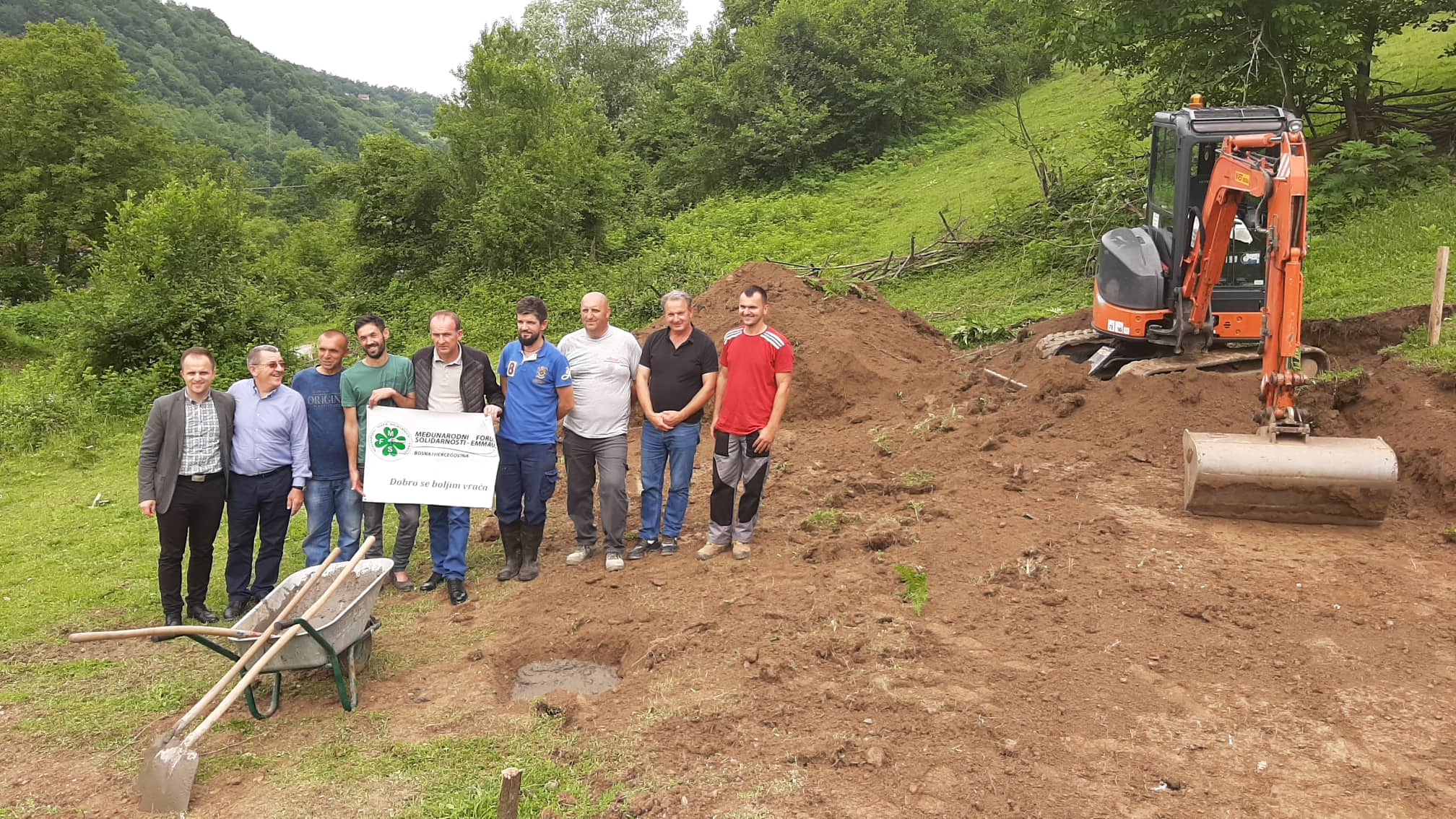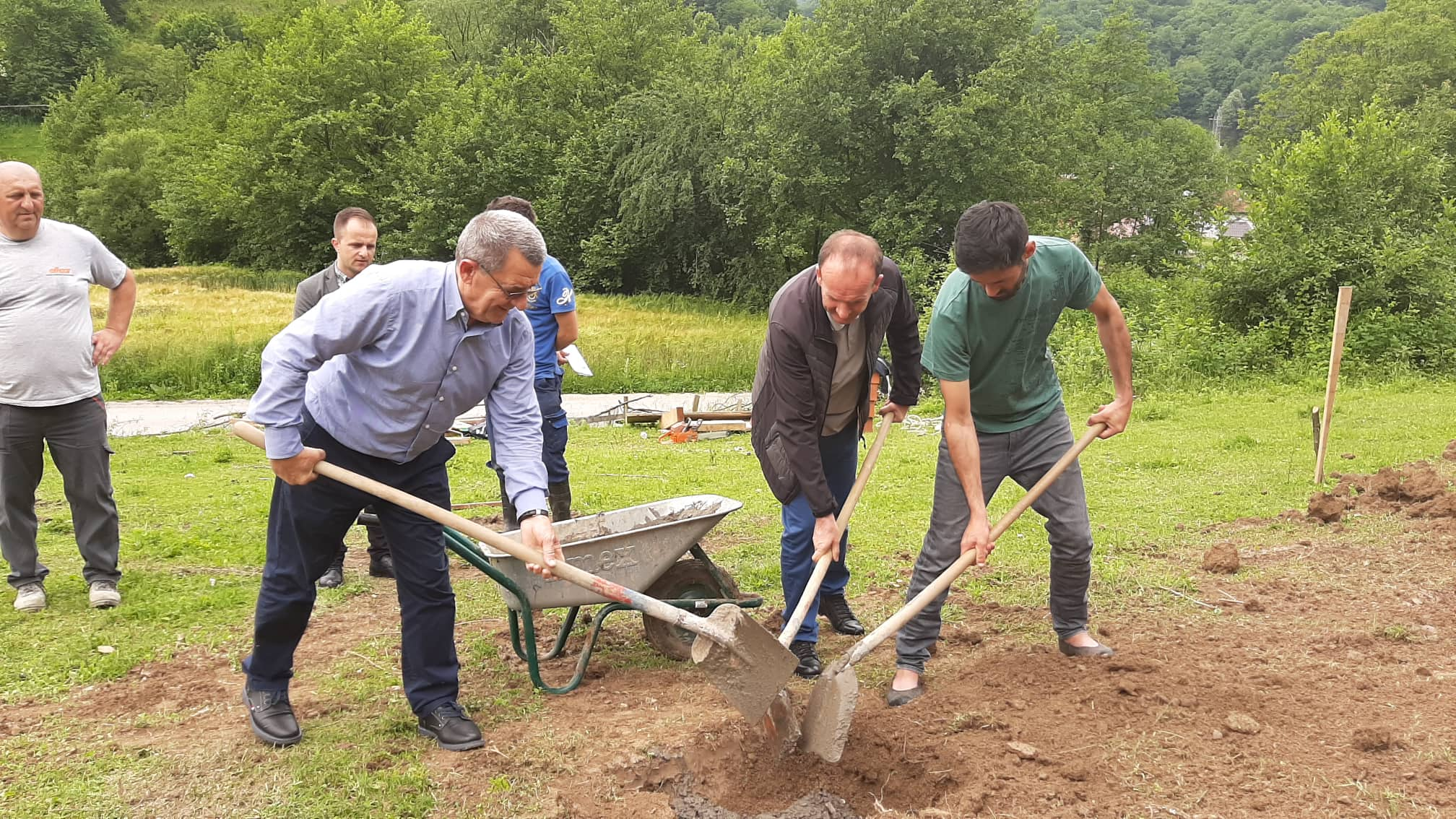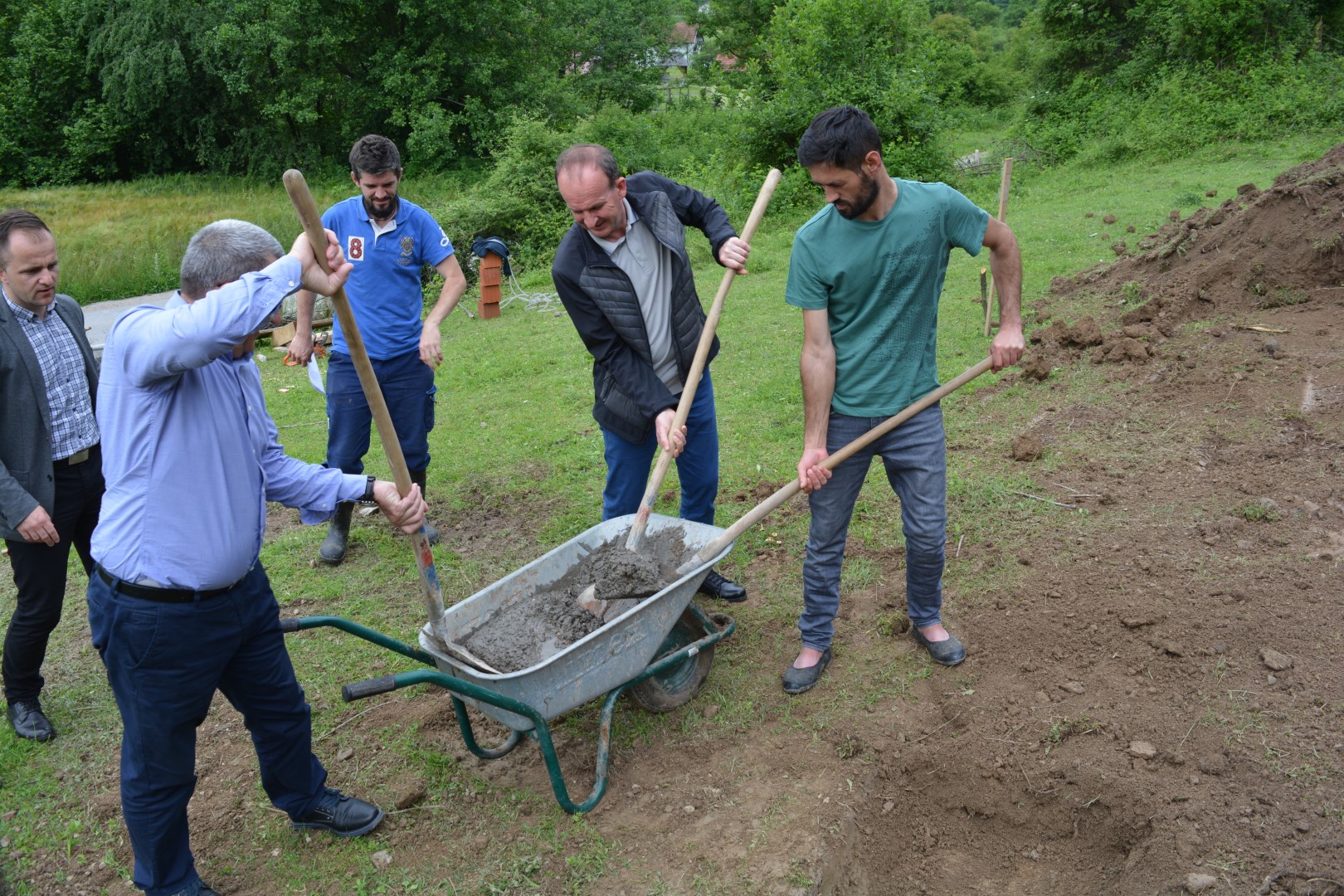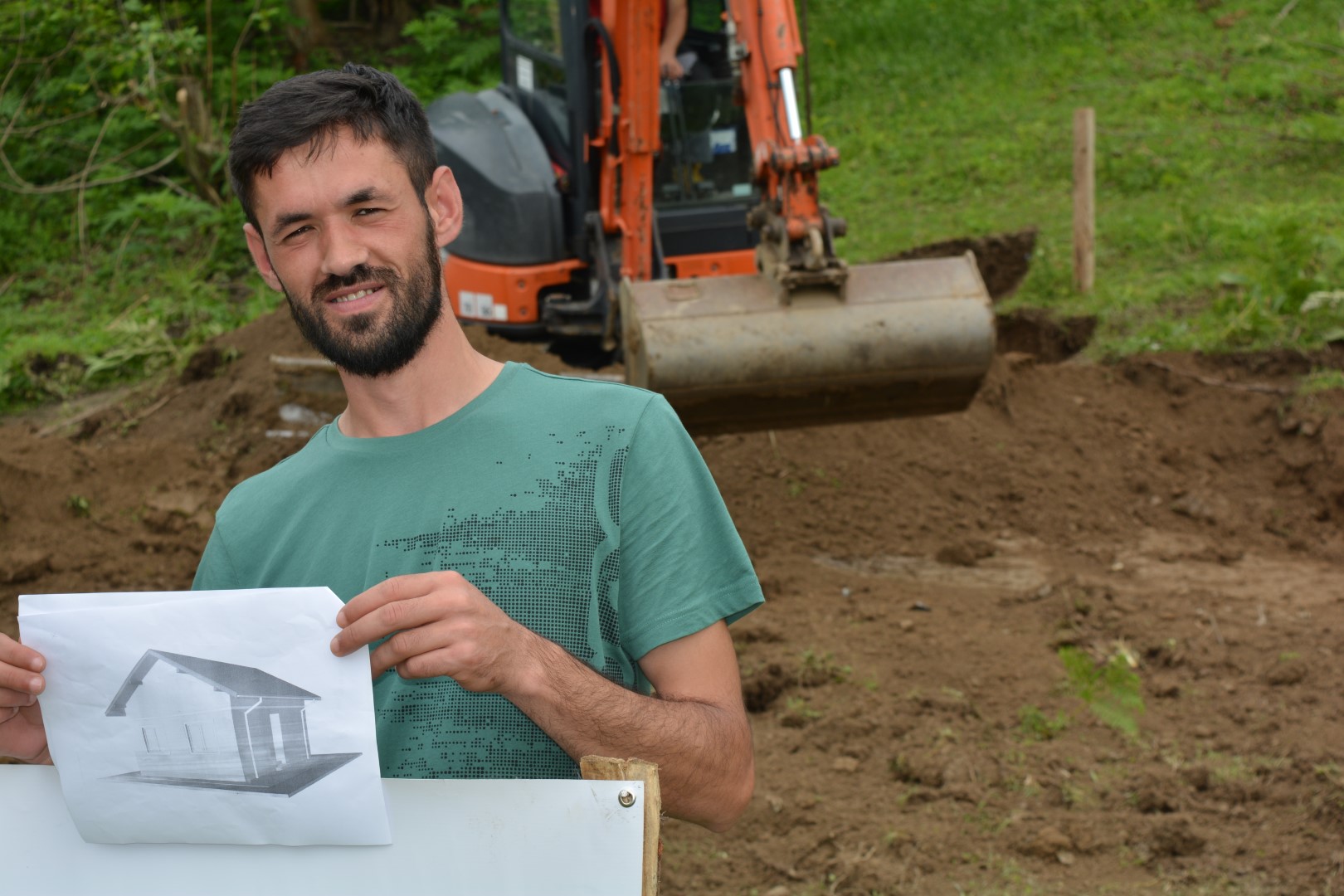 Not all the funds have been provided for the full realization of the construction and furnishing of the house, but we believe that with the help of good people we will ensure the necessary in the meantime. The call is also for those interested, who can respond to our appeal and help to finish Fahrudin's house which is possible to do in one of the following ways:
By making donations to transaction accounts:
Intesa Sanpaolo Bank
1542001100085746
Foreign currency account:
SWIFT: UPBKBA 22
IBAN: BA39 1542 0011 0008 5746
Uni Credit Bank
3383002250449586
Foreign currency account:
SWIFT: UNCRBA22
IBAN: BA39 3389104805723482
Or by PayPal payment: donate@mfs-emmaus.ba
PayPal2: paypal@mfs-emmaus.ba