Delegation of the Union of Turkish World Municipalities (Türk Dünyası Belediyeler Birliği – The Union Of Turkish World Municipalities – TDBB) and Minister for Refugees and Displaced Persons in the Government of FBiH Edin Ramić in a visit to IFS-EMMAUS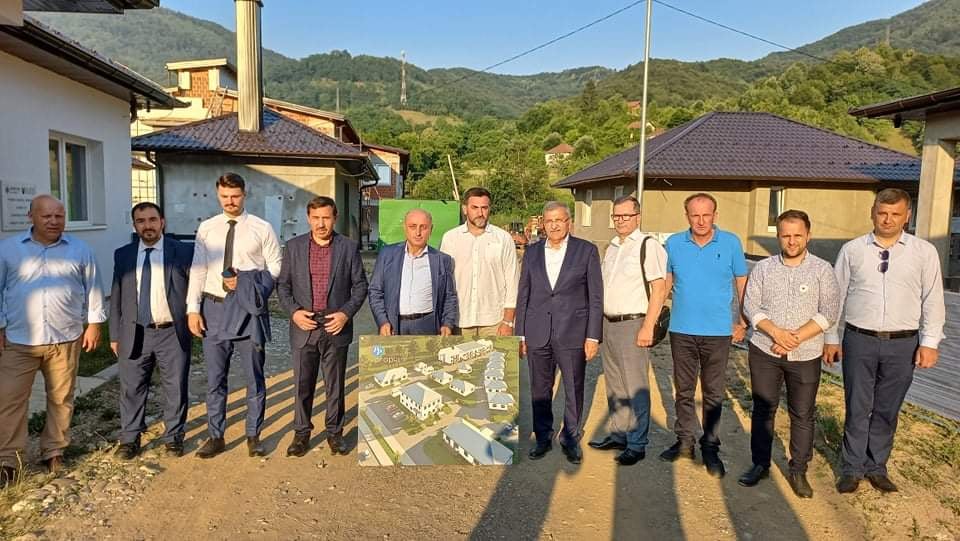 The delegation of TDBB was led by Fahri Solak, general secretary and Mayor of Municipality Beykoz Murat Aydın, and as the hosts, Minister Ramić and representatives of the Srebrenica Municipality together with IFS-EMMAUS and mothers of Srebrenica welcomed delegation.
During the multi-day visit of the delegation from Turkey to our country, the delegation also visited our projects of Boarding accommodation for children and Home for Mothers of Srebrenica, which is under construction.
The reason of this visit was the handover of one of the facilities in the Complex of Home for Mothers of Srebrenica, which was built with the support of the Municipality of Beykoz.
It was also an opportunity to talk about the continuation of the very successful cooperation of all mentioned actors of the visit, which has had many good results so far.