FOR MIGRANTS IN VELIKA KLADUŠA, IFS-EMMAUS SENT 1, 5 TONS OF VARIOUS VEGETABLES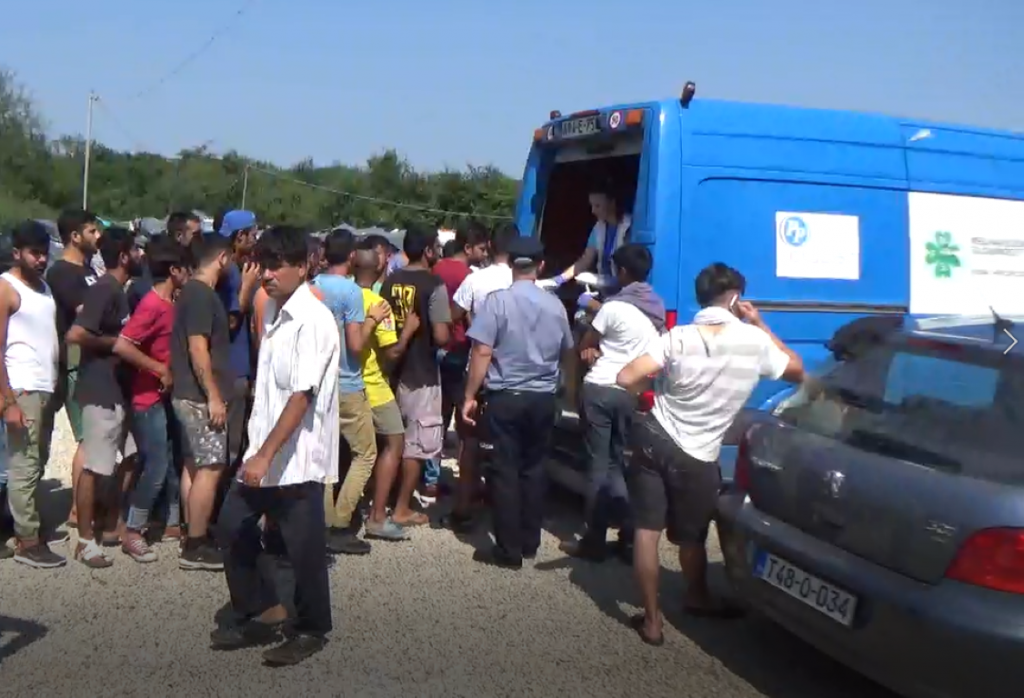 IFS-EMMAUS has, for years now, implemented the project of "Economy of solidarity" part of which we grow various vegetables and fruit in order to facilitate the nutrition of the beneficiaries AS IN RECEPTION CENTRE Duje so in the boarding accommodation in Potočari, Srebrenica and the Soup kitchen in Doboj.
Most of the vegetables are grown from transplants – vegetable seedlings, and for their production, protected areas are needed – greenhouses.  Implementation of the project "Economy of solidarity "compromises 11 modern greenhouses covering the surface of 3.380 m2.
In order to enrich the meals distributed daily to the migrants in Velika Kladuša from Duje was sent around 1, 5 tons of various vegetables which we distributed the same day along with warm meals. On monthly basis, IFS-EMMAUS distributes 18,000 warm, home-made meals + fast meals according to the necessity. The meals are prepared in improvised mobile kitchen in Velika Kladusa that was set there before Ramadan.
If you desire to help us to help the migrants living there you can contact us on the following phone numbers: +38735 726-690 or on our e-mail address: info.ifs@mfs-emmaus.ba
You can also use our bank accounts for money transactions:
Intesa Sanpaolo Bank
1542001100085746
SWIFT: UPBKBA 22
IBAN: BA39 1542 0011 0008 5746
Uni Credit Banka
3383002250449586
SWIFT: UNCRBA22
IBAN: BA39 3389104805723482
Purpose: Help migrants in BiH
Receiver: Association "HO MFS-EMMAUS"
PayPal1: donate@mfs-emmaus.ba
PayPal2: paypal@mfs-emmaus.ba
Good Returns in Better!