Grandma Emina Dedić received adequate accommodation in her 87th year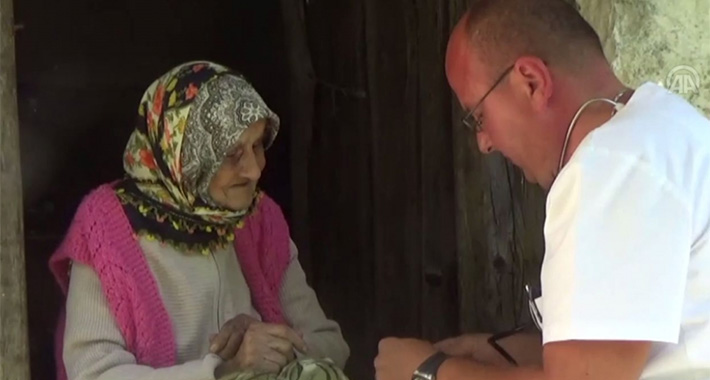 Emina Dedic, 87, from Glavaticevo near Konjic, who lived alone in an old devastated house, was moved to the Duje Reception Center in Klokotnica early this week.
Namely, in late May, the case of an old woman who lived in an abandoned old house became known to the general public. At the time, it was told that she could not be assisted by funding or food packages, but the only solution was to move her urgently to an adequate facility to receive the care she needed.
Through the Center for Social Work in Konjic, contact was made with the family, more specifically with her son D. M., who had signed an agreement to move his mother to the Duje Reception Center.
The old woman found it difficult to endure the journey even though she was transported by a special ambulance.
However, upon arrival to the center, she was shown complete medical and hygienic treatment by professional staff, was placed in a room at the Gerontology Department, and we hope that she will quickly adapt to the change, although she could not believe her whereabouts at first. The old woman, nicknamed Humka, is now feeling well, and a team of experts is constantly monitoring her health.
The Duje Reception Center is not just a place where hundreds of people who need help and care all day long live. There are people of different needs here who, in addition to adequate medical services, need understanding and a sensitive approach at the level of acceptable human expectations. In addition to help and care, beneficiaries also get the opportunity to talk and socialize, or to share with someone what is bothering them because the pain decreases when is shared and happiness only increases. The beneficiaries themselves make great contributions to the work of the Center, who largely support each other and, based on their occupational therapies and responsibilities, bring the center's routine closer to an overall family atmosphere and harmony. Based on their efforts, a considerable number of beneficiaries are involved in music, drama and literature sections, as well as in organizing and celebrating various events and holidays.