IFS-EMMAUS Humanitarian Container Arrives to Syria: Clothes Distribution in Progress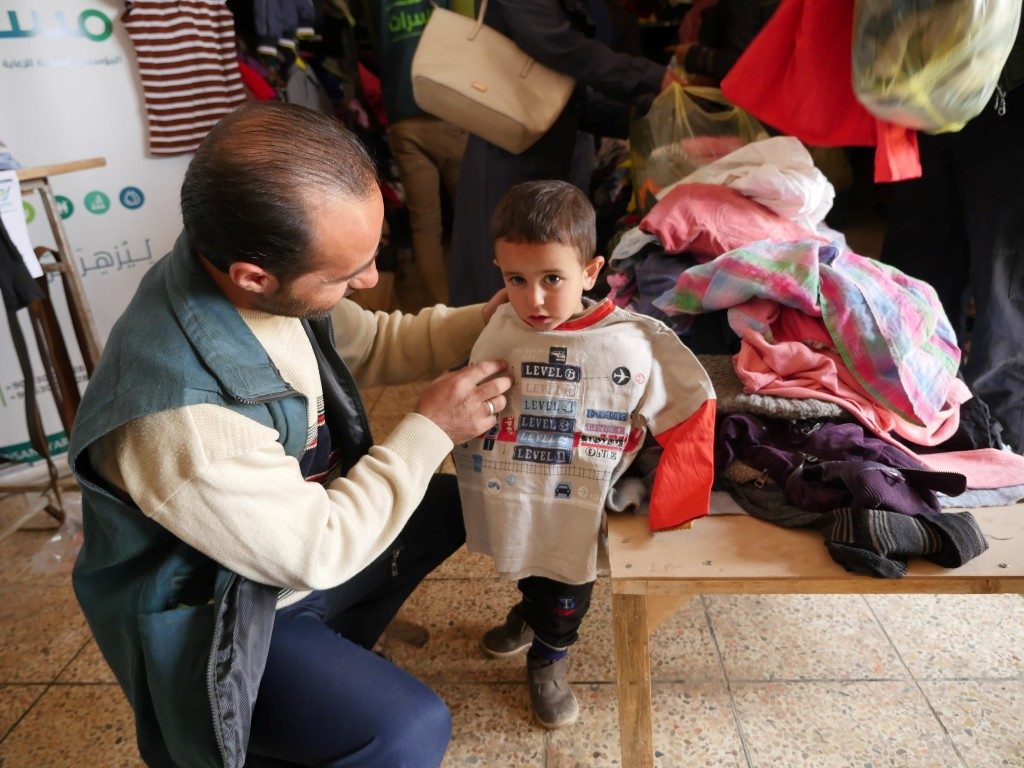 Recently, IFS-EMMAUS sent a container of used humanitarian clothes to Syrian people and the distribution by the humanitarian organization "Masrrat" has already began.
Thanks to citizens of Bosnia and Herzegovina who donated clothes in humanitarian containers in Tuzla, Živinice, Gračanica, Srebrenik and Odžak as for the clothes collected during Ramadan last year by the Majlis of the Islamic community of Gradačac , IFS-EMMAUS in February this year was able to send 547 boxes and 203 bags of clothing items to Syria.
The container reached its destination and at the time being the clothes is distributed for the refugees from Guta who are situated in smaller refugee camps on the north of Syria
"Organization Massrat began the distribution of clothes for displaced persons from Guta. This activity is part of the action "United in good" and the clothes has been gathered by BH people as part of their activities to help the suffering population in Syria. I take the opportunity to express my gratitude to IFS-EMMAUS and people of BH who gave their contribution to help Syrian people", declared the representative of Masrrat organization from Syria.
"We thank all our citizens who donated their clothes and helped us to help Syrian people. Many of them live out of charity in poor refugee camps without water and electricity thus this clothes will be of great use. This is the continuation of our humanitarian mission for Syrian people as part of which, earlier, we sent 53 trucks with 1280 tons of food and during the year we plan similar action in the territory of entire Bosnia and Herzegovina."