MFS-EMMAUS GIVES HELP TO THE FAMILY OF NINE-YEAR-OLD ENA HUSKIC FROM GRACANICA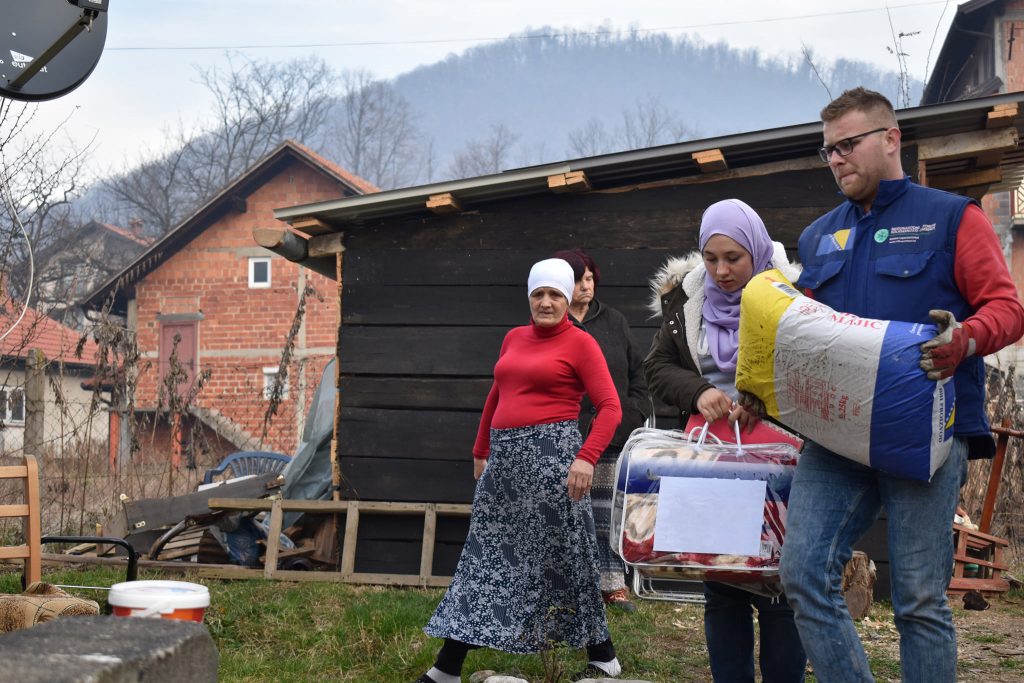 The devastating story of nine-year-old Ena Huskic from Gracanica, which has stirred publicity in Bosnia and Herzegovina and beyond, has alarmed anyone who knows which MFS-EMMAUS humanitarian aid distribution team has visited this family today and handed them food and hygiene packages. wood, school supplies and a backpack, and a New Year's Day pack. In addition to the material, we also provided cash assistance to help them pay for the girl's snack and pay for the accumulated bills.We are reminded that this family has been a regular beneficiary of our One Meal A Day project since August 2018, where employees deliver warm meals every day to their doorstep. We are witnessing a very difficult situation facing where grandmother tries to educate her granddaughter and provide everything she needs through life. As the living situation is not always favorable for the benefit of this family, we have continuously implemented various types of assistance for Ena through one type of scholarship, humanitarian aid distribution and other seasonal distributions such as the distribution of firewood.
We mentioned that we bring them one meal each day, as well as other needs that this little girl has to keep her from her peers at school. Let this be a lesson and a message for all of us who are willing to help them reach out to family directly, through our association or otherwise. This little girl really deserves more and we are convinced that it will happen very soon.