MFS-EMMAUS today sent the sixth container container of clothing and footwear for refugees in Syria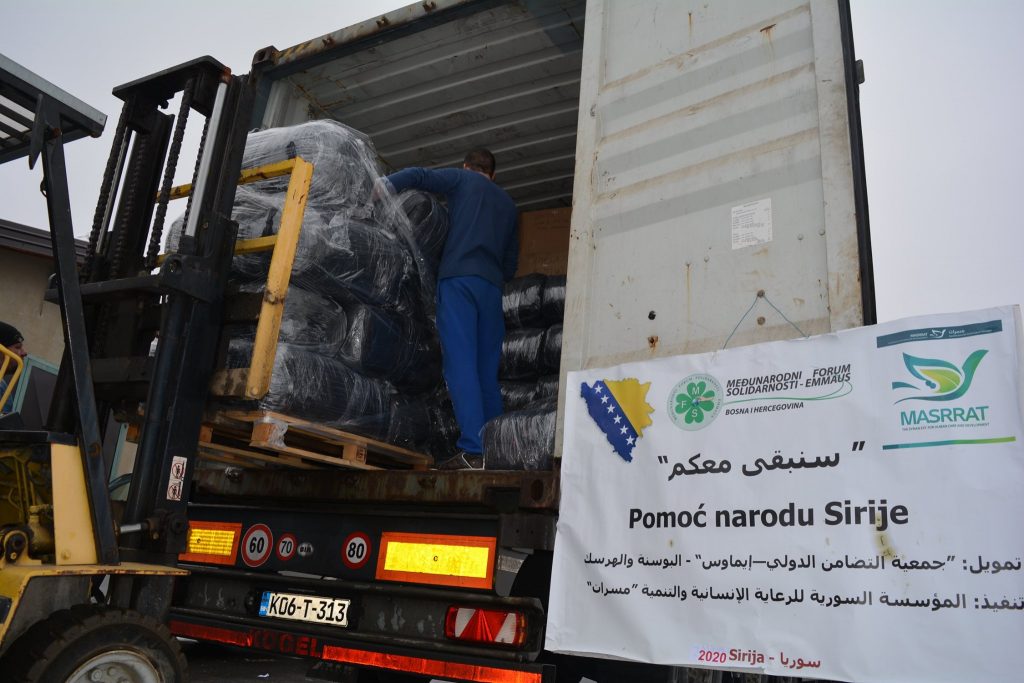 The clothes were collected thanks to donations from the citizens of Bosnia and Herzegovina and with the help of our specialized humanitarian containers intended for the collection of clothing and footwear.
The biggest part of the job is certainly the transportation, sorting and packaging of large quantities of clothing, which MFS-EMMAUS staff and volunteers were in charge as always.
This assistance will be delivered to the Turkish port of Mersin, from where goods will be taken over by the Syrian humanitarian organization "Masrrat", which will further distribute the wardrobe to the population inside Syria.
The nearly 13 tonnes of warmer clothing and footwear delivered today will certainly be of great help to this nation. The cold winter is increasingly gripping Syrian refugees housed in temporary tent settlements near the Turkish border despite the many hardships that have plagued them in recent years.