"Orphans day 2016″ successfully organized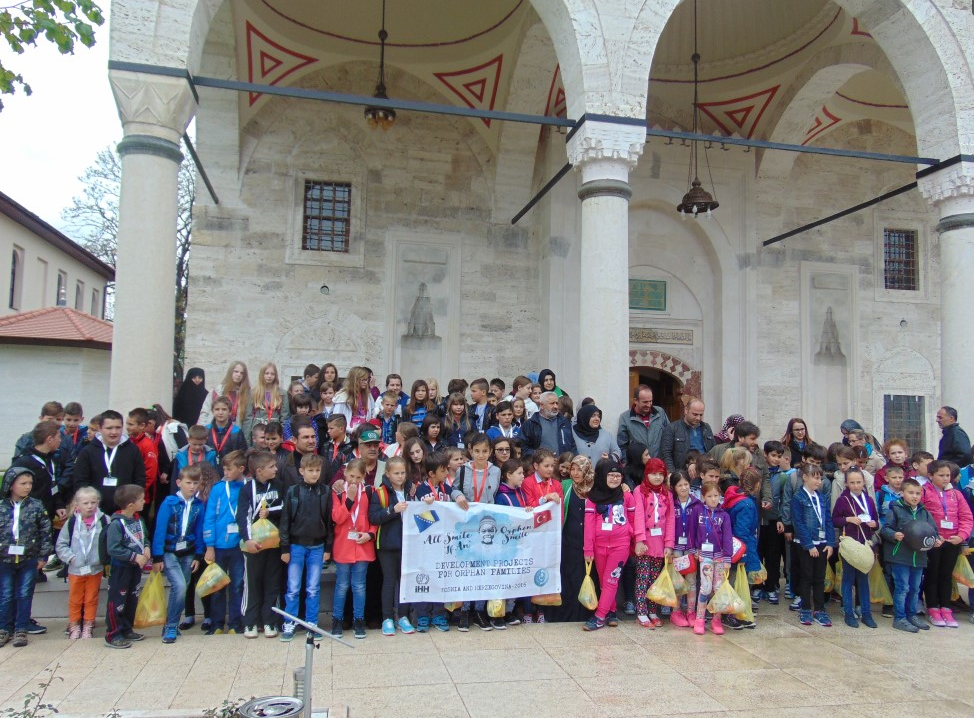 International Forum of Solidarity – Emmaus in cooperation with the organization IHH from Turkey on Sunday 10 April 2016, organized the "Orphans day 2016".
As part of the project activities which are aimed towards the orphan children, their mothers and custodians, socializing for children from different parts of Bosnia and Herzegovina was organized with the aim of socialization and mutual introduction.
The event was attended by about 123 children, along with a delegation from the Turkish IHH, which have enjoyed the game and had fun with their peers with the appropriate program at multiple locations.
The first gathering was in Banja Luka in the harem of the mosque Ferhadija, where chief imam of Majlis IC Banja Luka Muhedin ef. Spahic held a historic hour about the location.
After Banja Luka, the children arrived at the ranch "Green Valley" in Prnjavor.
The magnificent natural surroundings, where a whole day program was prepared with at least 20 workers and volunteers, the children were entertained by animators from Tuzla and the choir of the Majlis IC Doboj "Selimija".
They were especially thrilled by carriage ride and tour of the ranch.
The whole day was subordinated to their entertainment, having fun and getting to know each other, and upon returning home, all children received appropriate gifts and additional aid packages in the form of food.
This was really a wonderful day for both orphans and for the employees of IFS-EMMAUS. It's a beautiful feeling to see happy and satisfied faces of the little children that deserve all the love and attention of the world, because "When orphan smiles, the whole world smiles" – said the guests from IHH organization.