SATUC (SHEIKHA AL-THANI FOR UNDERPRIVILEGED CHILDREN) WORLD CUP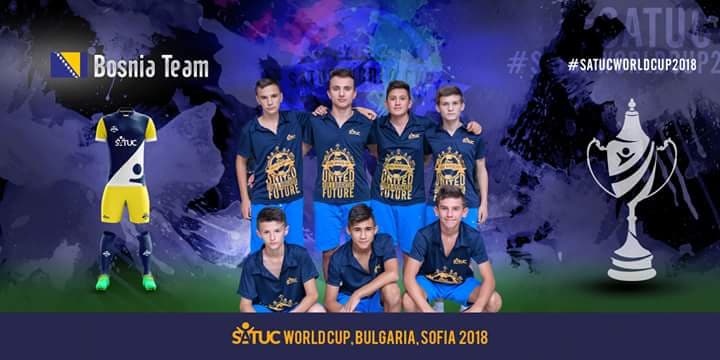 After the matches played in group phase where our boys won against Peru with the result 6:3 and lost against Cambodia 5:0 they struggled out their way in eight finals. During the opening ceremony our team was flattered by a visit of the BH ambassador in Bulgaria, Mr Radomir Bogdanović who wished luck to the boys at the tournament but also in life.
In quarter finals the boys were defeated by the host, Bulgarian team with the result 5:2 (2:2).
But this defeat isn't also the end of their beautiful journey and life experience that this event provided them. For young generations, journey is always part of education and when they get older this will become experience and their best stories will be found among their passport pages. During their stay in Bulgaria they also had other entertaining activities as carting drives, visit to the town, and gatherings with other team etc.
Definitely for some of the boys this was the best experience of their life!