The homeless football team of Bosnia and Herzegovina went to the 17th World Cup in Cardiff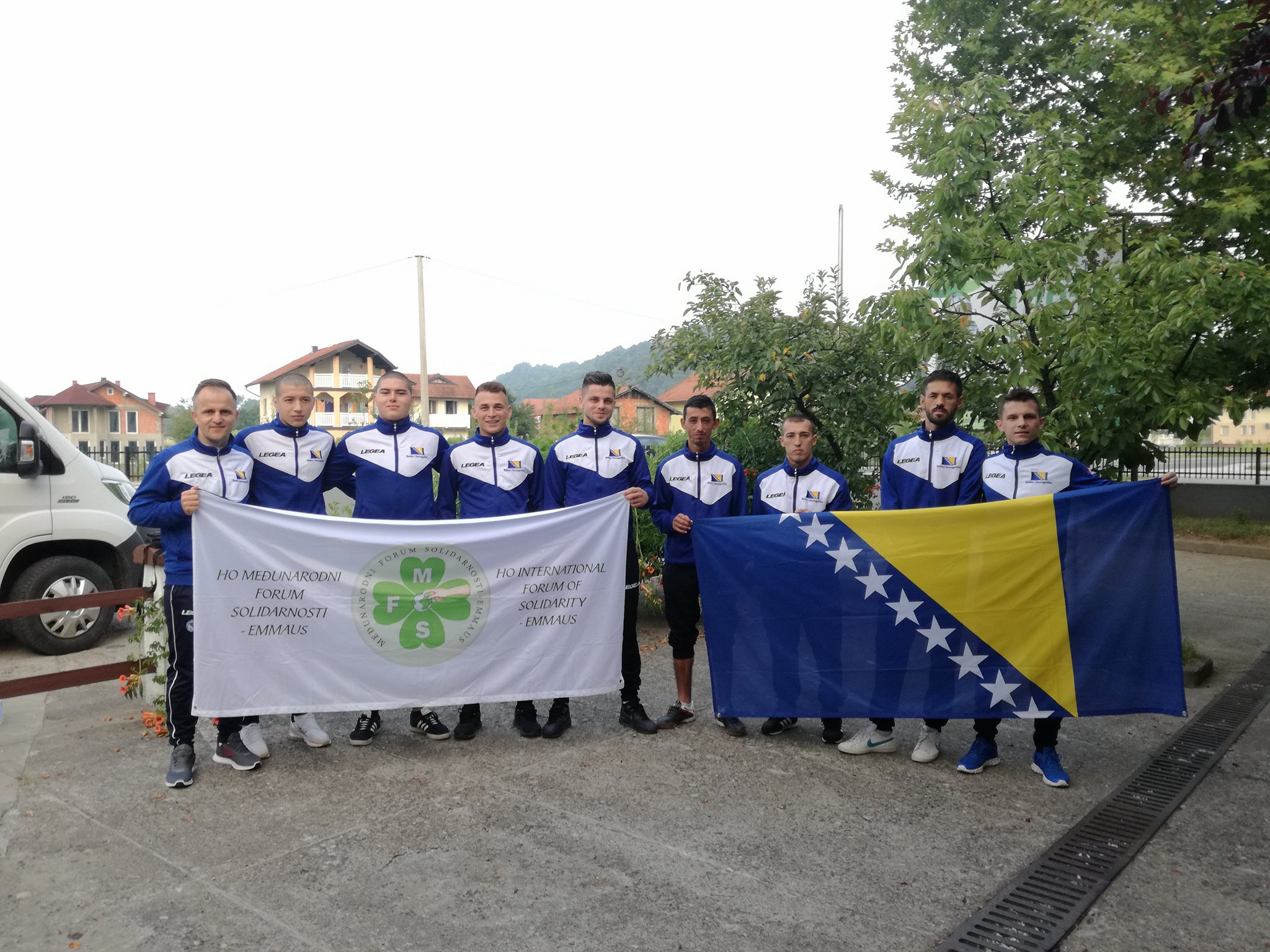 The homeless national football team of BiH went to the 17th Homeless World Cup which is going to be held this year in Wales, Cardiff from July 27 – August 3.International Forum of Solidarity – Emmaus from Doboj Istok as a partner of "Homeless World Cup" (HWC) organization from Scotland has been part of this project since September 2011.Since then, the homeless national team of BiH has participated in world championships in Mexico, Poland, Chile, the Netherlands, Scotland, Norway and the biggest success was the second place at the HWC 2014 in Chile.Traditionally, the cost of traveling to the championship for several years has been financially supported by the City of Doboj and the City of Gracanica, thanks to the mayors Boris Jerinic and Nusret Helic, who provided plane tickets and visa costs.
Nardin Mulahusejnovic and Besim Serbecic, BH U-21 national team players for the second year in a row supported our team. This year they bought boots for our team.
The players are young people from socially vulnerable and marginalized groups in our society, including the homeless, displaced persons, children without parental care, persons that are living in collective and refugee camps, as well as members of minorities.
Better results than competitive are positive experiences that changed the lives of players and made them feel proud as representatives and ambassadors of their country, which is the ultimate goal of the project.
One of the rules of the championship is that a player can only play in one championship in order to provide the benefit of this project to be felt and experienced by as many people as possible.
So this year, participants at HWC are: Zlatic Alen, Selimovic Armin, Starogorac Selmir, Jahic Simbad, Bajkanovic Jovan, Ramic Izet, Delagic Admir, among them is Fahrudin Muminović, young man who survived his execution by firing squad when he was just a seven year old boy.