A report on the scale, scope and context of the sexual exploitation of children in Bosnia and Herzegovina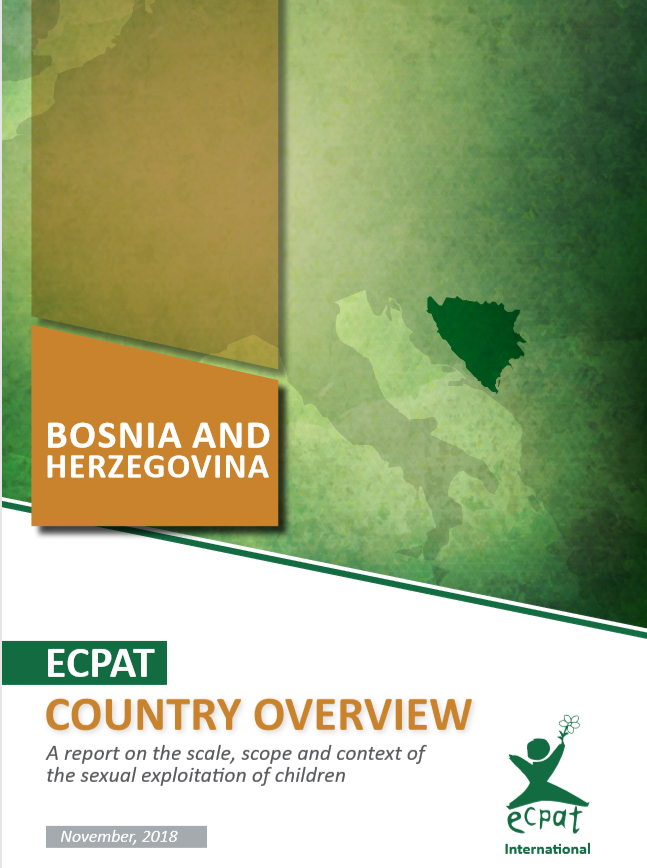 A new report on Bosnia and Herzegovina by child rights campaigners reveals that the trafficking of children for labour and sexual purposes is on the rise and could reach alarming levels unless action is taken.
The study by ECPAT International says that destitution, discrimination against ethnic minorities and social exclusion are fueling this crime, and that while arrests represent just the tip of the iceberg, the report says that 57 human trafficking and related cases were prosecuted in the country in 2017, of whom 39 were child victims. The report has been prepared in cooperation with IFS-EMMAUS in BiH, member of ECPAT International.
Read full report here.
Learn more about ECPAT here.