CONNECTING NGO SECTORS FROM BOSNIA AND HERZEGOVINA AND INDONESIA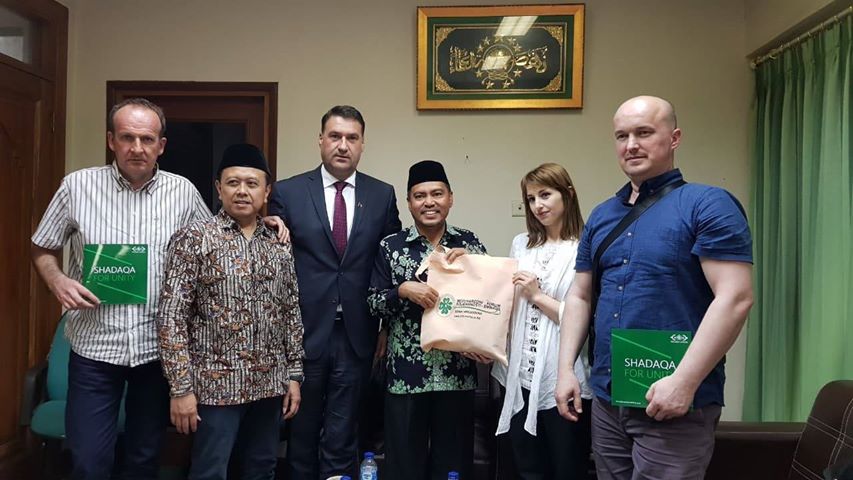 The most significant Indonesian NGO  "Pengurus Besar Nahdlatul Ulama" soon to visit BiH
The Ambassador of BiH in Indonesia, Mr Mehmed Halilovic, after organizing a very successful visit of a group of Indonesian journalists to our country also initiated the activity that has the purpose to connect NGO sectors among aforementioned countries.
Thanks to that initiative, IFS-EMMAUS representatives visited several non-governmental organizations in Indonesia among which they also met the representatives of the Indonesian most successful and influential NGO, Pengurus Besar Nahdlatul Ulama (PBNU).
Friendly relationships and good cooperation between the two countries as stated by the Ambassador Mehmed Halilovic but also the representatives of the aforementioned organizations will be intensified by concrete projects in the field of economy, education and tourism. Apart of these, we can expect significant steps in exchange of experience and knowledge in field of culture, science and tradition.
IFS-EMMAUS BiH and PBNU have emphasized that their core initiatives will be implemented in the field of humanitarian work which will be only the continuation of the Mission that Indonesia started in BiH during and after war period in BiH.
Memorandum of Understanding between the two organizations will be signed in BiH at the end of May this year, during the month of Ramadan, when the PBNU representatives will be visiting BiH.
By signing this Memo, the initiative for the future cooperation will be defined more in detail as the projects that would be implemented.
During their stay in Indonesia, IFS-EMMAUS representatives visited several more NGOs that share the same mission as our Association: "Help first those who need help".