Cooperation agreement was signed between IFS-EMMAUS and humanitarian organizations from Malaysia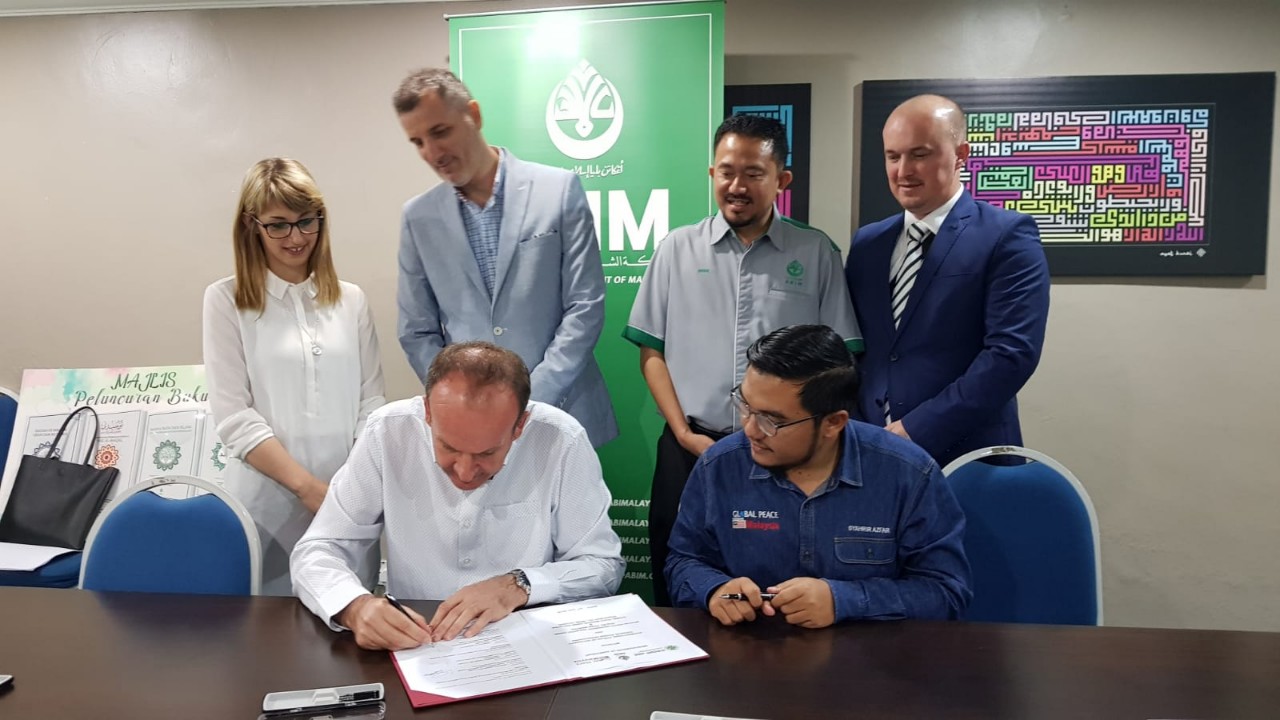 Representatives of the IFS-EMMAUS, headed by the director Hamzalija Okanović, are staying in Malaysia in the period from 15 – 23 June, aiming to visit 16 non-governmental organizations engaged in humanitarian work. This visit resulted with the signing of a cooperation agreement with the Youth Movement of Malaysia (ABIM) and Global Peace Mission (GPM) in Kuala Lumpur. Mr  Emir Hadžikadunić, ambassador of Bosnia and Herzegovina in Malaysia attended the signing of the agreement.
The signed agreement envisages cooperation in the implementation of humanitarian programs and projects of common interest and in the service of the BiH citizens in need, exchange of experience and work on the development of volunteerism.
Organization ABIM is the first organization from Malaysia that operated in BiH during the war and crisis situations, so this cooperation, in addition to better binding of the two organizations, will certainly be a continuation of the mission launched during the war in BiH.
GPM organization has long-term objectives in education, economy, agriculture, health, community development and socio-economic empowerment for the benefit of victims beyond the borders of Malaysia. So far it has provided assistance in 30 countries around the world and we are happy and grateful that in the coming period we will be their partners in doing good.