Goodness Pays Better: The Construction of Valjevac House Continues Thanks to Good Peoples' Donations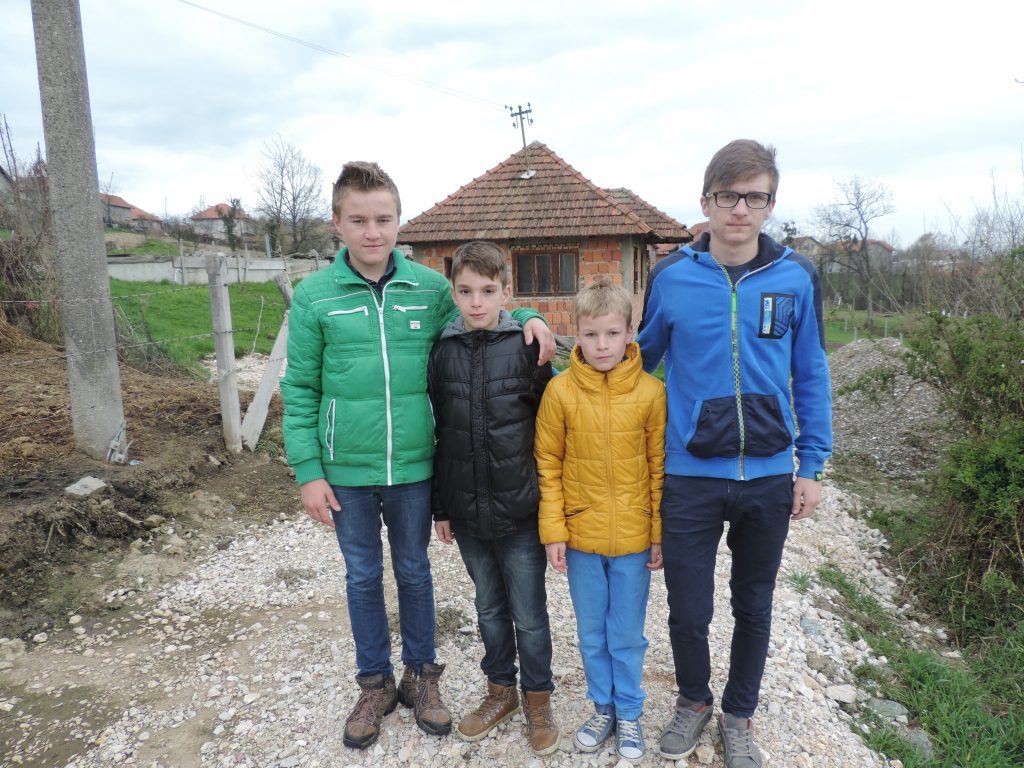 This month, the construction process of Valjevac house reached a second phase. It began the construction of the second floor. In the beginning of 2016, IFS-EMMAUS together with Centre for social welfare Kalesija started raising funds for the construction of a house for brothers Valjevac. In July, the first phase began. In 2006, the aforementioned brothers- Elmedin, Elvedin, Sejfo and Hamid from Vukovije Donje, Kalesija lost their father and in 2009 their mother and home, as a normal family life. Currently, they live in an Institution for children without adequate parental care in Tuzla.
We thank all our donors for helping the realization of this activity and we hope that with joint efforts we will succeed to build the house by the end of February next year as it's planned.
The aim of the project is the construction of a 4 floor house where brothers Valjevac could have better future for planning and starting their own families.
As a reminder: the cost of the house is 91.125,00 BAM.
Brothers Valjevac you can help by giving donations on the following account:
Association "MFS-EMMAUS" Doboj Istok
Payment purpose: Helping the construction of Valjevac house
Account number in Unicredit Bank: 3383002250449586
Foreign currency account
SWIFT: UNCRBA 22
IBAN: BA 393389104805723482