HELP TO MIGRANTS: DISTRIBUTION OF FOOD, CLOTHES AND SHOES IN TUZLA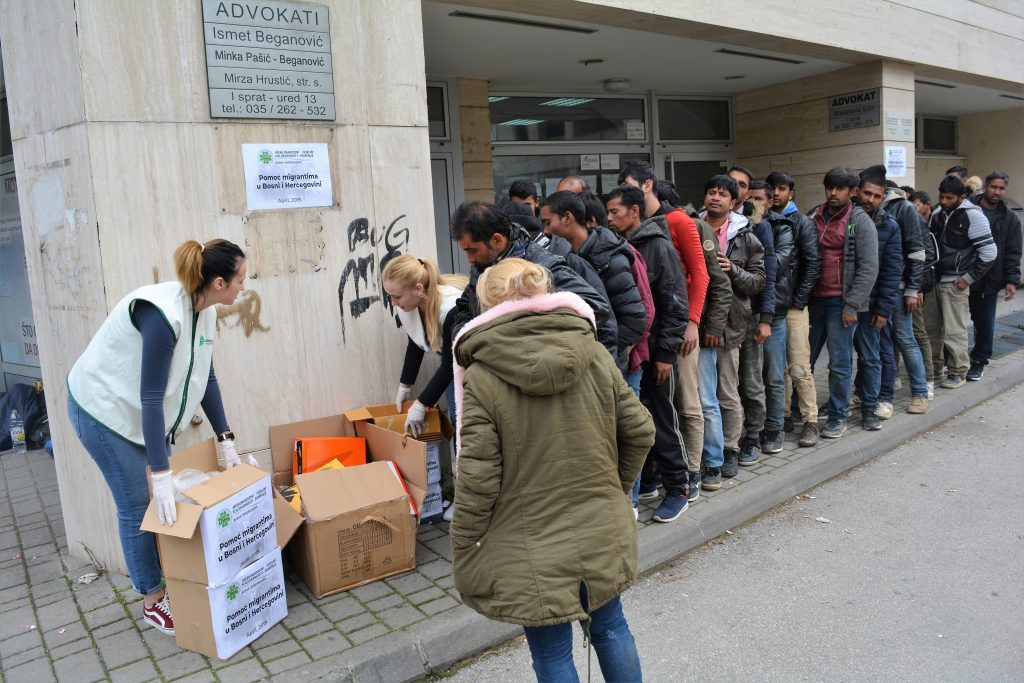 IFS-EMMAUS team continues to assist the migrants in Tuzla. Food, water, milk and clothes have been distributed yesterday on few locations in Tuzla where migrants get together.
Apart of huge number of migrants we met in front of the bus station and the Office for foreigners in Tuzla, we also encountered a family from Iran with two little children. Exhausted and freezing, a temporary break they made on the sidewalk of the building while they wait to fill in the application form.
When asked where they are headed and what is their final goal we receive same answers from all:  headed across Tuzla to Sarajevo and Bihać and that they would like to enter the EU countries but also are worried how to achieve that.
An understandable and indisputable fact is that the population neglects any gathering of migrants, and that safety forces in certain localities have to be actively involved, but sometimes we have to put the humanity and solidarity in large plan instead of worrying about insignificant themes.
As in previous years, IFS-EMMAUS will continue to provide assistance to these groups of people whose desperate routes pass through the territory of Bosnia and Herzegovina.