HOMELESS TEAM OF BOSNIA AND HERZEGOVINA WON 7th PLACE ON WORLD CHAMPIONSHIP IN MEXICO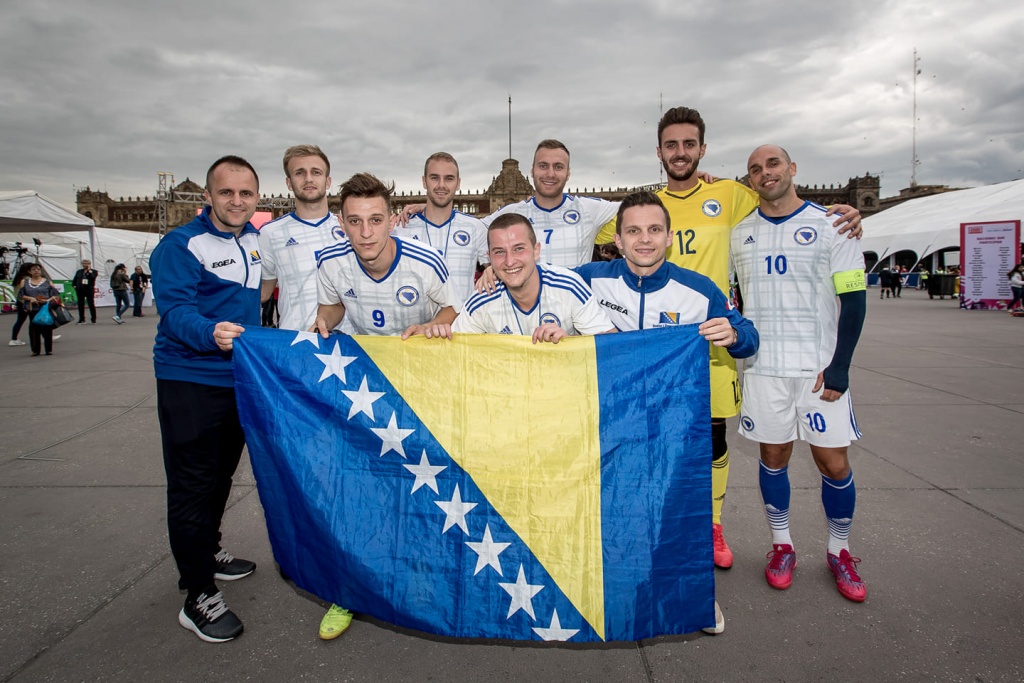 The homeless football team of BiH started their participation in the 16th Homeless World Cup in Mexico with successive victories, but sometimes simply luck plays the main role.
This year, national team of Bosnia and Herzegovina took the 7th place in the competition of 40 national teams, which is a really big success, although it remains unfortunate for what could have been. Our representative Resul Kugubić from Tuzla was nominated as the best player of HWC.
The greater results from the competition, which is the ultimate goal of this project, are positive experiences and experiences that have changed the lives of players and made them feel proud as national team members and ambassadors of Bosnia.
Once again, we would like to thank to all of those who helped IFS-EMMAUS in the realization of this year's participation of the Bosnia national team at the World Championship in Mexico. Among them are Muhamed Bešić, a representative of Bosnia and Herzegovina and ambassador of IFS-EMMAUS, mayor of Doboj Municipality, Obren Petrovic, mayor of Gračanica,  Nusret Helić, Ministry of Culture and Sports, mr. Besim Serbecic and Nardin Mulahusejnovic, then mr. Nedžad Munjić from Norway who provided new sneakers for the whole team. We thank all the media who have followed our progress as well as all of our fans. Thank you all for your support!!! – said Elmedin Škrebo, project coordinator and national team coach of BiH.