International Forum of Solidarity- EMMAUS Celebrates 19th Anniversary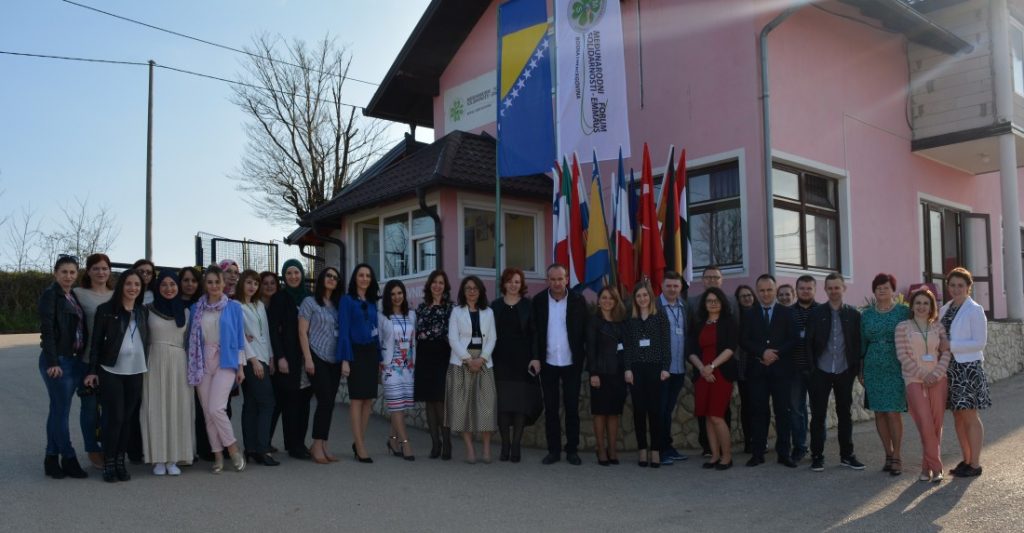 On Saturday, 7 April IFS-EMMAUS celebrated 19 years of work and existence in humanitarian field  with a rich entertaining and cultural manifestation accompanied by sport events.
The presentation of the activities implemented in 2017 was held in the facility of occupational therapy of Reception center "Duje" in presence of large number of partners and friends, representatives of Tuzla Canton government headed by the Ministry for Social Politics, Labor and Return Tuzla Canton, Mrs. Sandra Memić, mayor of Doboj Istok, Mr. Kemal Bratić. The guests could enjoy the rich cultural and entertaining program prepared by the beneficiaries of Reception Centre "Duje". The audience was overwhelmed by the play " Success out of Despite", recitals and beautiful Bosnian love songs called Sevdalinka.
In its work through the implementation of various projects, IFS-EMMAUS tries to reach numerous families in state of need. Only last year material help was provided to 12.535 families and organizations. All of this wouldn't be accomplished without donors and humanitarians. Therefore IFS-EMMAUS handed over 41 recognitions and 41 letter of thanks for the contribution and support in humanitarian work. Mr. Aziz Smajlović, the chair of the Board of members had the role to hand over these tokens of recognitions. Special award was handed to our lasting friend and supporter, Mr. Eddy Thoreau, man of great heart who came to BH in 1999 for the first time and remained faithful to IFS-EMMAUS goals and activities.
In the afternoon, IFS-EMMAUS has prepared a festive lunch for its guests and friends. Currently, this organization numbers 263 employees who daily struggle and work hard to accomplish our joint goal: Help those who need help the most.
Every year, on the Anniversary, IFS-EMMAUS awards the employees who spent 10 years working for IFS-EMMAUS by handing over the jubilee award and among volunteers the volunteer of the year. Therefore, this year 34 employees received the jubilee price and for the best volunteer of the year was declared Belma Šuvalić.
The title of the employee of the year took Almir Zečević. This colleague is known for its sacrifice, responsibility, dedication, cheerfulness and kindness toward all the beneficiaries of the Reception centre "Duje"and other colleagues. The day of the anniversary ended in cheerful atmosphere where employees, guests and volunteers continued the celebration followed by music and tasty food.