New house for the Mehmedbegović family from Dubrave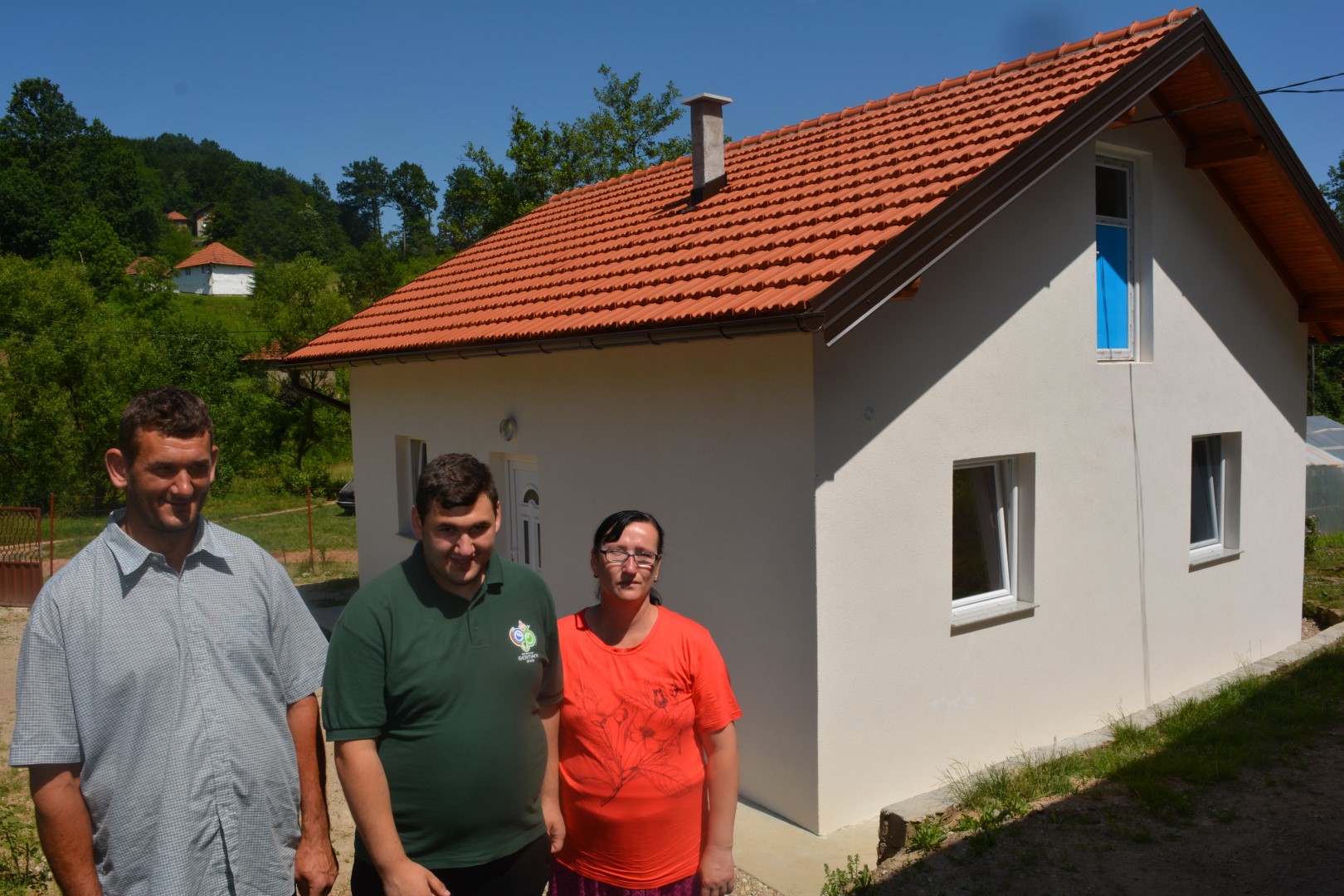 On Friday, IFS-EMMAUS handed over the keys to the newly built house to three members of the Mehmedbegovic family from Gornje Dubrave near Zivinice, who lived in very poor housing conditions for several years.
Dževad Mehmedbegović with his wife Amel and ill son Elvedin lived in very poor conditions, struggling to feed their families because there were no permanent income to build and provide adequate accommodation.
The fundraising campaign to build the home began on the initiative of the Majlis of the Islamic Community of Zivinice.
IFS EMMAUS raised most of the funds thanks to its foreign donors as well as to the locals and neighbors who first came to their aid knowing what a desperate condition this family lived.
As refugees from Srednje Trnove, they initially lived in an abandoned barn, and over time, Dževad, with the help of neighbors, made a small cottage for the three of them. Unfortunately, due to lack of financial resources, the house was never completely finished.
Due to the wet and cold weather, moisture was created inside the house, which significantly worsened the health of the household.
The poor construction of the house itself could not be renovated or upgraded, so it was decided to start the construction of a brand new building.
Their wish is fulfilled today and from now on they will continue their lives, although difficult but at least on the premises of this beautiful house.