Representatives of the humanitarian organization IHH from Turkey in the five-day visit to IFS-EMMAUS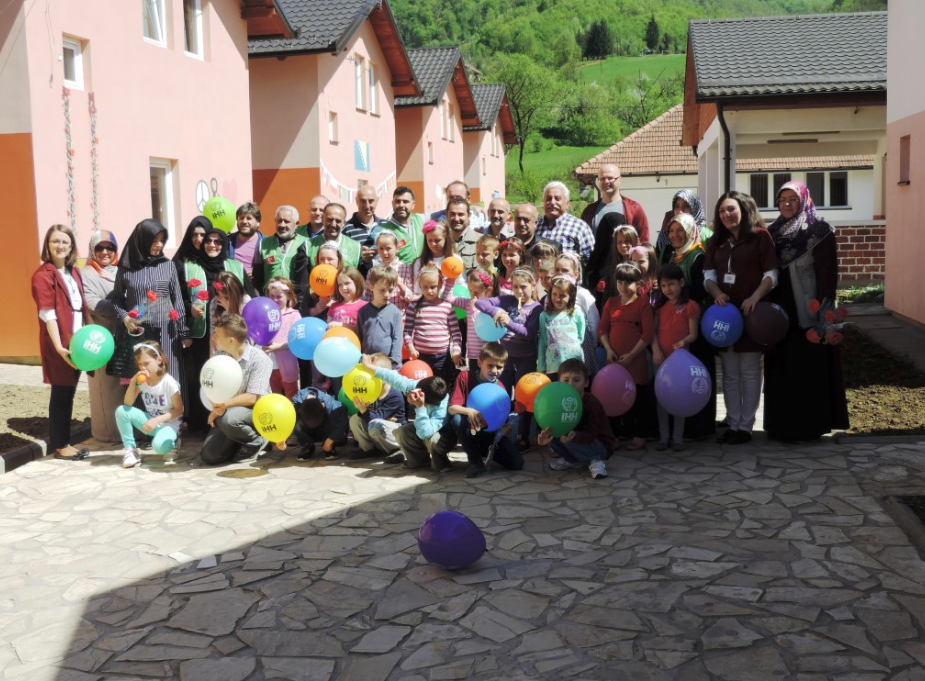 In the period from April 8 to April 12, 2016. representatives of the Turkish humanitarian organization IHH paid a visit to capacities of IFS-EMMAUS in Klokotnica and Srebrenica, Potocari.
As part of the visit, there was a tour of the Reception Centre "Duje" where the guests from Turkey had the opportunity to meet with beneficiaries and familiarize with the work of the Center and visit to our Office in Srebrenica, Potocari to learn about the work of Boarding school accommodation and Daily Centre for the children of Srebrenica.
As the IFS-EMMAUS is a partner organization of IHH in Bosnia and Herzegovina for many years now, the visit was used to tour some of the projects that IFS-EMMAUS implemented with the help of donors from Turkey.
15 families of children without one or both parents – orphans were visited and donated greenhouses, cows, started reconstruction or construction of houses as well as other types of assistance.
On this occasion, IFS-EMMAUS's Team for the distribution of humanitarian aid handed valuable food packages to all the families.
In addition to these activities, guests from Turkey attended the full-day program for children without one or both parents "Orphans day 2016 ", which IFS-EMMAUS organized on Sunday 04/10/2016.
The event was attended by about 123 children from all over Bosnia and Herzegovina, who have enjoyed the game and fun with their peers with entertainment program at several locations.
IHH representatives did not hide their satisfaction  especially praising transparent work, staff and the entire organization of IFS-EMMAUS headed by Director Mr. Hamzalija Okanović. Guests were escorted with appropriate gifts with the hope that they will soon come again to visit and become familiar with other projects that IFS-EMMAUS implements.