The 16th EMMAUS – International Youth Work Camp in Potočari was opened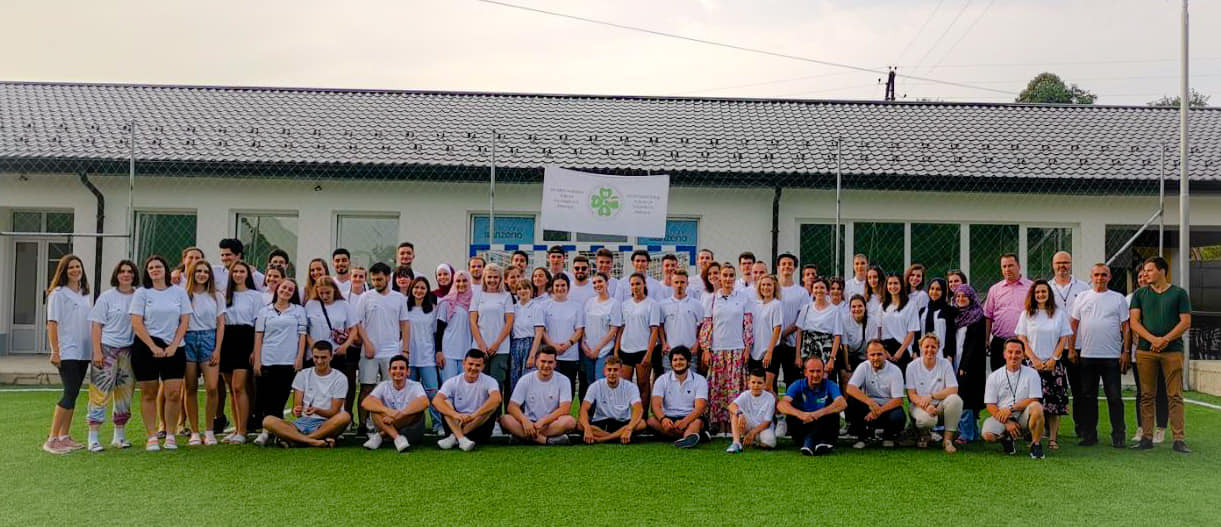 With the presence of volunteers, employees and friends of IFS-EMMAUS, the 16th International Youth Work Camp was officially opened today, with the aim of promoting tolerance, coexistence and equality for all.
This year, the camp will be attended by 90 volunteers from all over BiH, Serbia, Montenegro, France, Belgium, Finland and Turkey, and they will stay in the facilities of our Boarding accommodation in Potočari.
The working activities that will be realized during the camp are mostly of working nature.
Of course, there are also educational workshops and activities such as visits to the Memorial Center -History  classes, creative and art workshops, international evenings, entertainment activities such as karaoke, movie nights, traditional games, sports tours, excursions and the similar.
Young people will also participate in the construction of the Center for the Elderly in Potočari, will be involved in the distribution of meals to people in need through our project "One meal per day", home care for beneficiaries of the project "Love for Mothers of Srebrenica", work on IFS-EMMAUS farm Pale and other activities.
The camp in Srebrenica is a unique opportunity for young people to get to know each other and connect with each other's and with united strength help the local population to build a better future, and for years backwards this has been made possible by IFS-EMMAUS.
We wish a welcome and a pleasant stay to all our volunteers. Welcome.