The homeless national football team of Bosnia and Herzegovina won 6th place at the 17th Homeless World Cup in Cardiff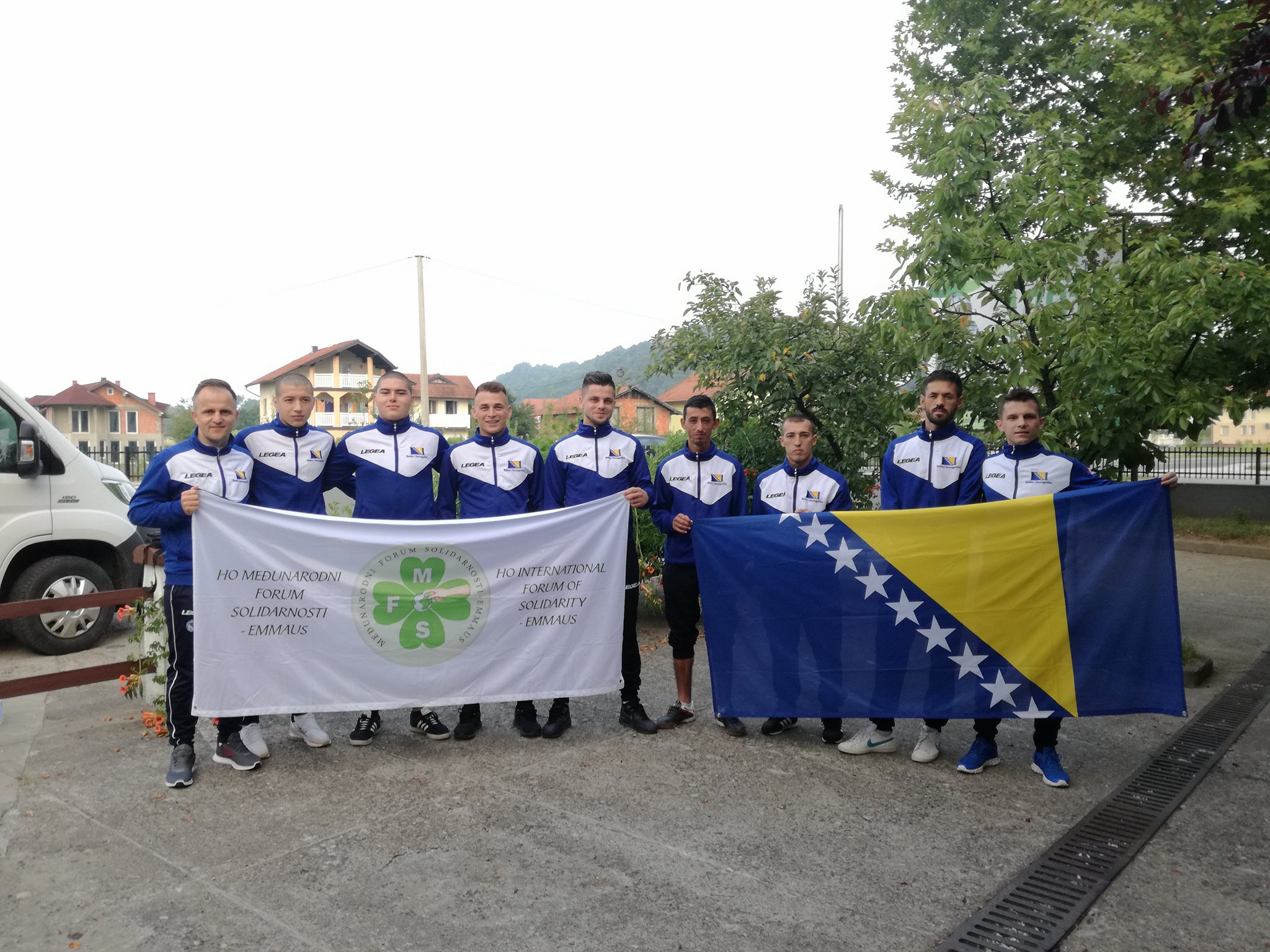 Bosnia and Herzegovina's participation in the 17th Homeless World Cup in Cardiff began with a winning streak, but sometimes luck simply plays a major role.
Although they had an indescribable desire to break the negative streak in the quarter finals and qualify for the semifinals, unfortunately our team did not secure a placement. In recent years, Chile has been better and this championship has led Mexico to end our competition with a 2-0 win over our national team.
Bosnia and Herzegovina's team eventually finished 6th in the competition of 44 national teams, which is a great success, although it remains regretful of what could have been done more.
"Our boys once again brought the honor to our homeland for the eighth time in a row. In addition to a total of ten wins and three losses, we can't be dissatisfied. The guys are in a good mood, they have made many friendships and acquaintances this time. "BiH selector Elmedin Skrebo told us.
International Forum of Solidarity-EMMAUS as a partner of the Homeless World Cup (HWC) of Scotland has been the leader of this project since September 2011. Since then, the BiH homeless team has participated in world championships in Mexico, Poland. Chile, the Netherlands, Scotland, and Norway) from which the greatest success was the second place at Chile Championship
Traditionally, for several years now, the trip to the World Cup was financially supported by the City of Doboj and the City of Gracanica, and it's Mayors Boris Jerinic and Nusret Helic, who provided airfare and visa costs. For the second year in a row, Nardin Mulahusejnovic and Besim Srebecic, young BiH national team players who bought the sneakers for the national team this year, also partly supported the team.
The players are young people from socially vulnerable and marginalized groups in our society, including the homeless, displaced persons, and children without parental care, beneficiaries housed in collective and refugee settlements, as well as members of minorities.
One of the rules of the championship is that a player can only play in one championship only in order to help the benefit of this project to be felt and experienced by as many people as possible.
This year for national team played : Zlatić Alen, Armin Selimović, Selmir Starigorac, Simbad Jahić, Jovan Bajkanović, Izet Ramić, Admir Delagić, among them Fahrudin Muminović, a young man who survived the shooting in Zvornik as a boy and whose life story hit the public.